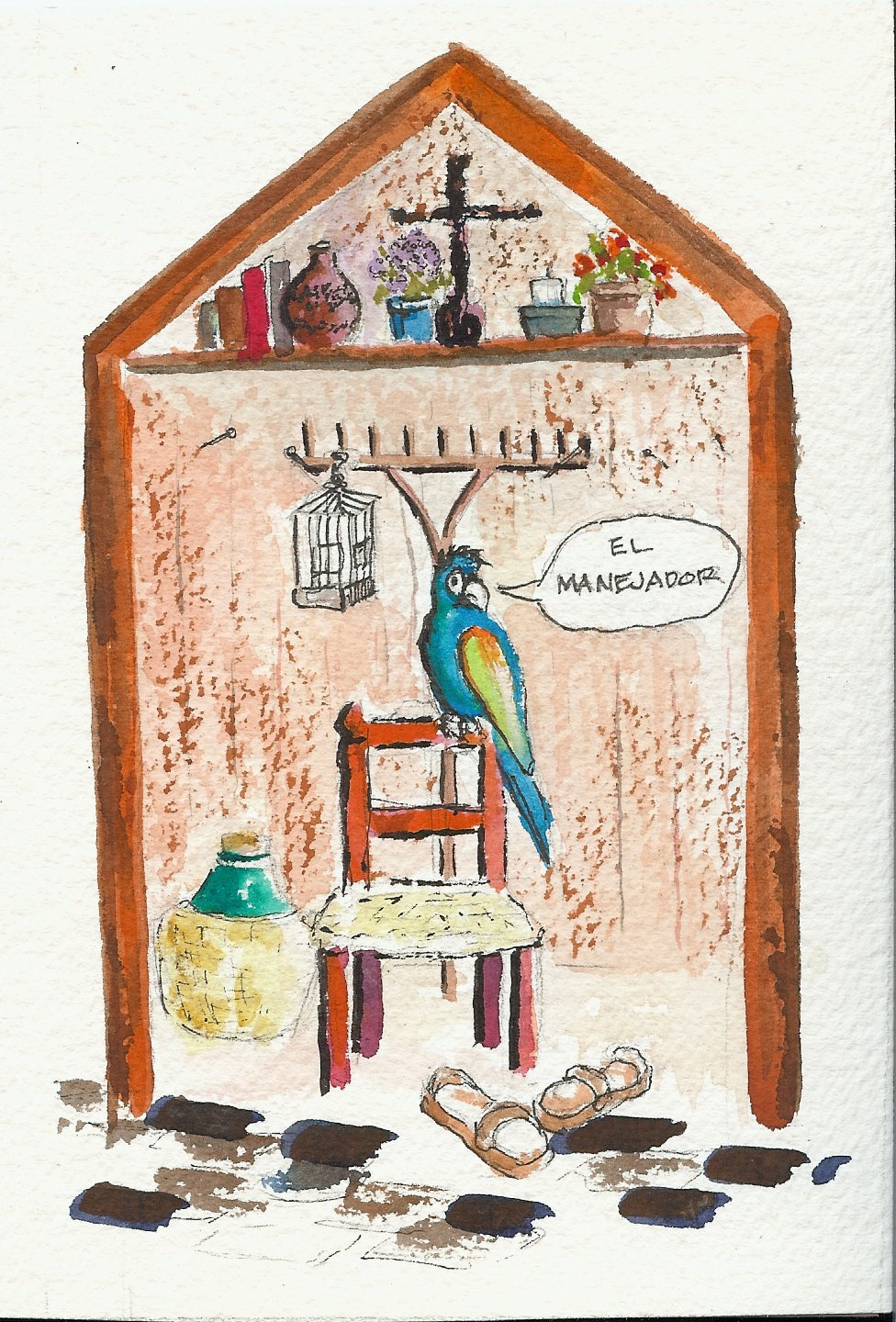 ---
In case of general needs or assistance, please call our manager
José Villanueva Cell: 415 107 7140.
He speaks English perfectly.
Jose lives in San Miguel not far from the house. You will find him to be very easy to work with. He can undoubtedly solve most problems you might have while at Mariposa Mexico. . He can take tourists to Guanajuato, Dolores Hidalgo and Morelia, as well as on tours to any other destination you might like. You would want to discuss with him directly your preferred times, destinations and fee. Jose is also able to research places in the surrounding area for special shopping needs or excursions. He does own a car.
---
Maid Service
---
We provide 4 hours of maid service, three times a week. This is included in your weekly rate. If you need additional maid service, it is 150 pesos per hour (About US $15 per hour). It will undoubtedly be the maid who will welcome you to Mariposa Mexico on the first day and explain how to work the electronics, TV, stereo, air conditioning, etc. (Please tip 150 pesos upon arrival).
The Mexican people are very "gentile" with questions and requests from tourists. The maids are more than happy to help with extra jobs such as grocery shopping, simple cooking (breakfast, for example) as well as the washing and ironing of clothes for guests. For all of these extra jobs it is necessary to tip the maid. Here are some suggested tips for these services.
Each shopping excursion: 200 pesos ($20) each
Breakfast: 100 pesos ($10) per day
Washing and ironing: About 30 pesos ($3) per article
---
Surcharge for Extra Linen Change
---
Please note that towels are washed on a regular basis but bed linens are changed once per week. If you will need linens changed more often there is a surcharge of $25 per change.All guests are charged a clean up departure fee. This is usually a flat rate of $75 and is subtracted from the security deposit. If however, there is extra cleaning necessary, due to excessive disorder, an extra charge will be added and will also be subtracted from the security deposit.
---
Need a Cook?
---
It is possible to have a special dinner for yourself or a small group if this is booked 2 weeks in advance. The charge for this is 100 pesos/hour (US $10/hour) plus a 200 peso service fee. This does not include groceries. An estimate on the cooking time and the cost for the food will be given to guests as requested.
---
"Butterfly Tips Book"
---
For all guest needs (everything from restaurants to liquor stores and even hospitals), there is a "Butterfly Tips Book" on the living room coffee table. Guests will find this very helpful for any and all information regarding the local area!
Reservations for dinner or activities except during "Fiestas"
It is not necessary to make reservations at the restaurants in San Miguel. If, however, you know your selections in advance, we will be glad to assist you. It is necessary to email or call Angel Rodriquez with sufficient time to handle your requests.